Home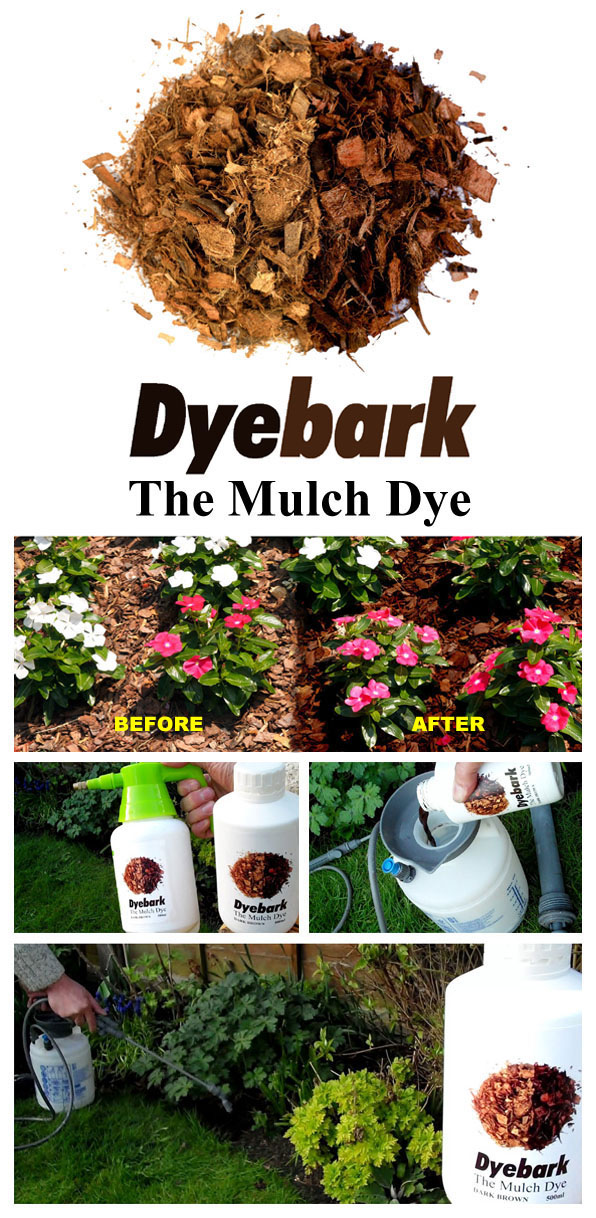 Dyebark is a non-toxic concentrated mulch dye for adding colour back to faded decorative bark chips.
Dyebark is water-based and made from pure iron oxide pigments, blended with horticultural grade silicates to produce a more durable and enhanced colour.

AVAILABLE IN THREE VIVID COLOURS!
Dyebark is a
concentrated solution
and is diluted with water to produce
10x the original volume!
1 x 500ml bottle will make 5000ml (5 litres) of mulch dye.
5 Litres of mulch dye will treat an area of 15-25 square metres,
depending on the absortion rate of the mulch and the intensity of the colour required.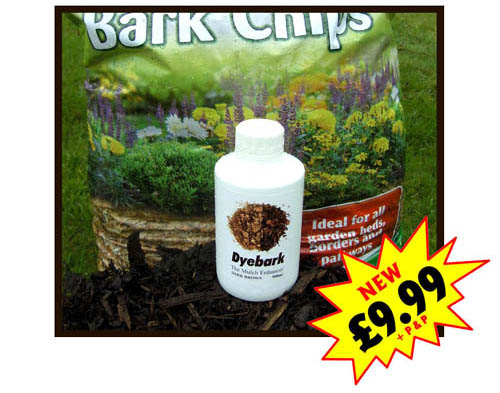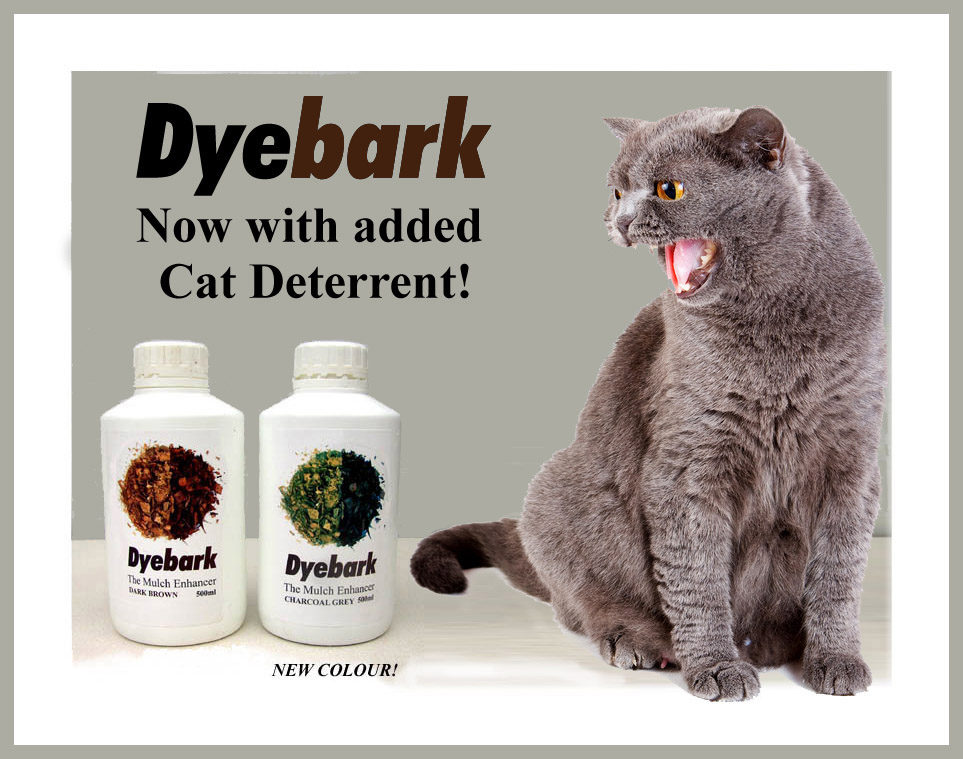 Dyebark has a built-in cat deterrent made from the natural essential oils of citronella and lemongrass.
This discourages cats, as they often treat new mulch as a nice new big litter tray!